At Gateshead Older People's Assembly, everything we do is designed to help all Gateshead residents aged 50+ live healthy, active, and fulfilling lives.  To make sure we're achieving our
 

strategic aims and are working in the most effective and efficient ways possible, we regularly evaluate our work via the following methods:

 
Our work has been recognised at the local and national levels.  Most recently, we were awarded the Uniquely North East award at the 2021 North East Charity Awards.   
The Awards recognise and celebrate the hard work and creative thinking by local charities and individual fundraisers, whilst also highlighting the local businesses and employees who help to support the work of charities in our region.
 
We were one of the first ten charities to win to be recognised by the Foundation for Social Improvement with a Small Charity BIG Impact Award, which was given in recognition of the impact of our work and our ability to measure it.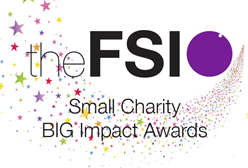 The Gateshead Awards recognise the hard work and dedication of volunteers, carers, and everyone else who goes out of their way to make our borough a better place to live, work or visit.  In 2017, we were voted Gateshead's Voluntary Organisation of the Year.