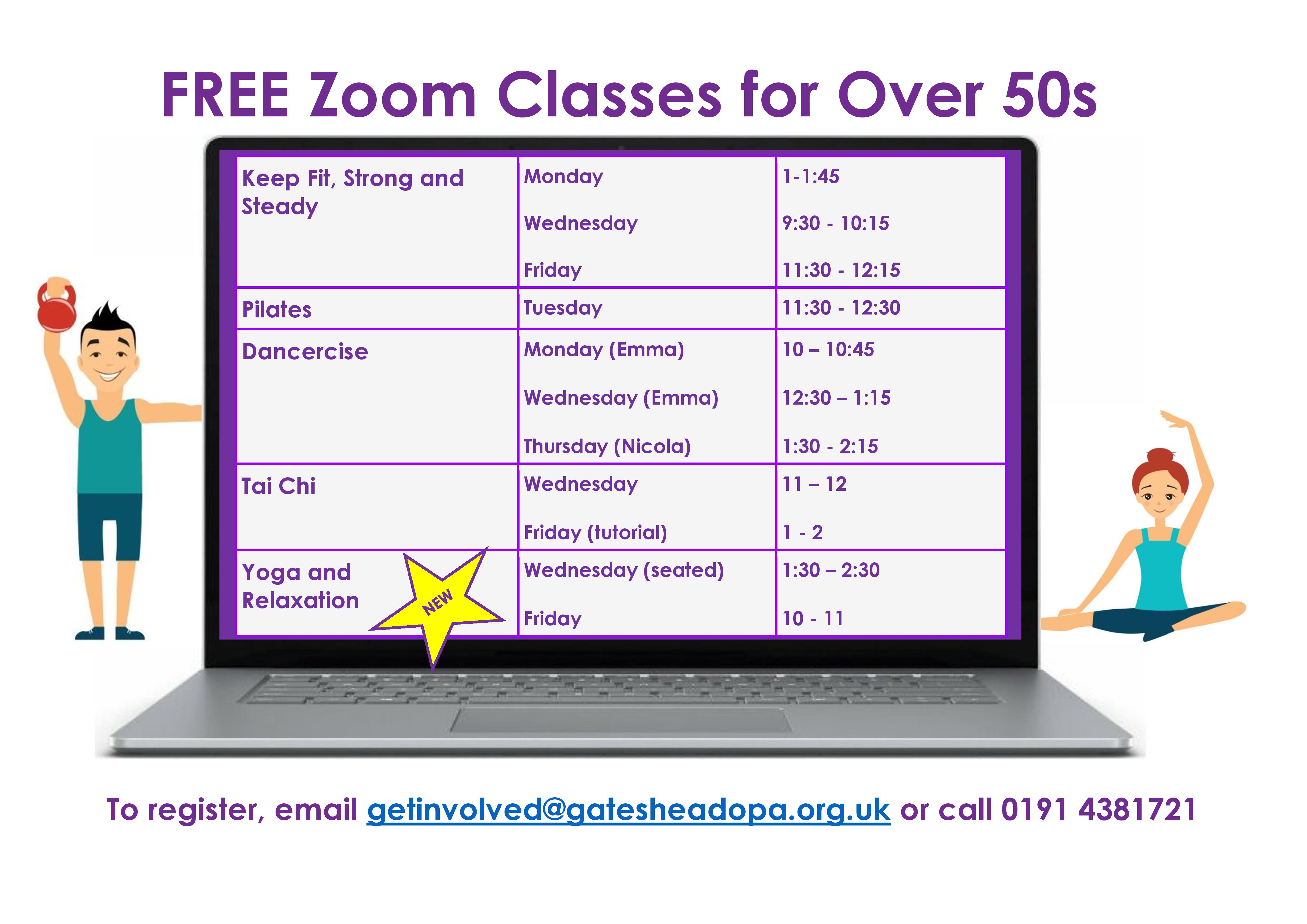 We are currently offering daily exercise classes via Zoom.  The classes are free for all over 50s and they are delivered by a team of trusted, professional instructors with whom we have been working for many years. 
Keep Fit, Strong, and Steady with Richie Paxton

Pilates with Emma McGlen

Dancercise with Emma McGlen (Monday and Wednesday) and Nicola Bruce (Thursday)

Tai Chi with Dave Robinson

Yoga and Relaxation with Rose Romani 
Booking is absolutely essential, so be sure to get in touch to reserve your place!