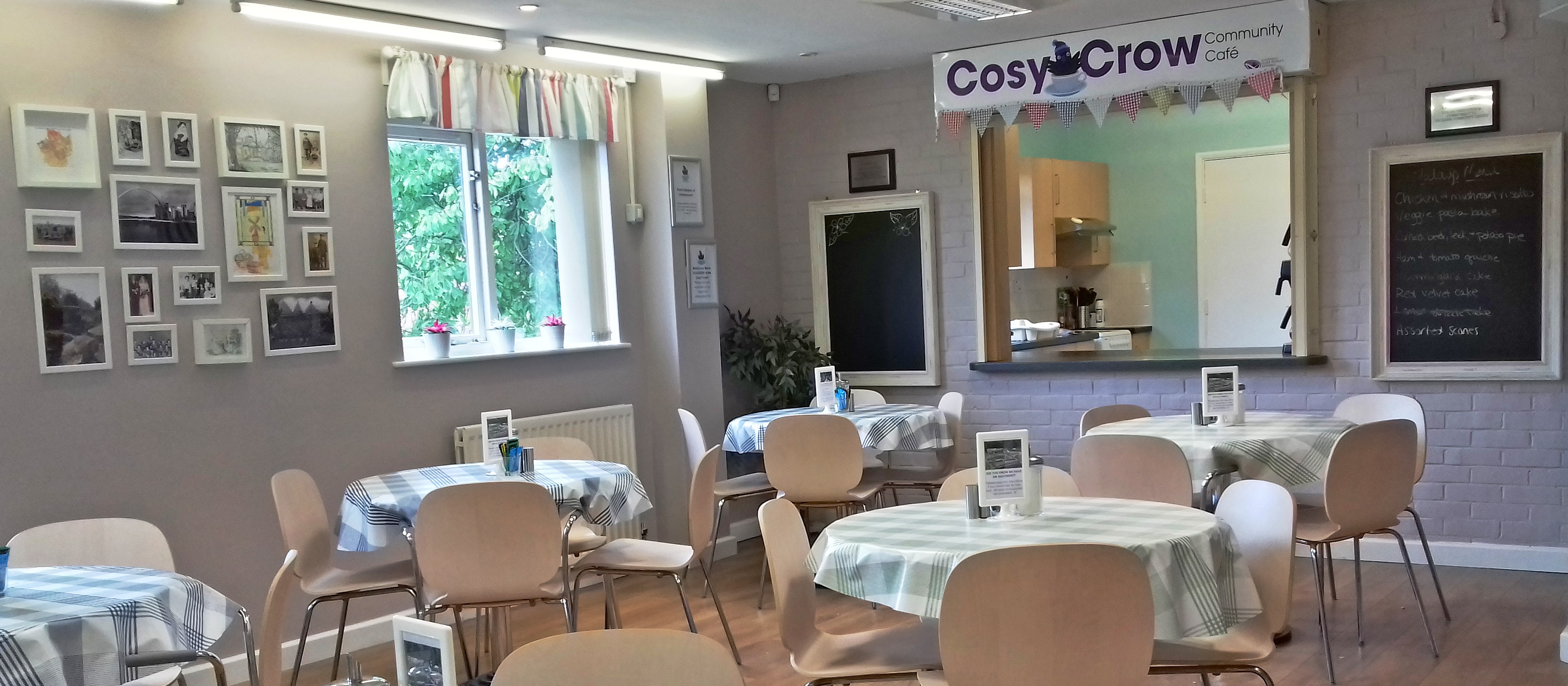 Our community café, The Cosy Crow, opened in March 2016.  Based in Deckham Village Hall, we are open Wednesdays and Thursdays from 12:30 to 2:30 and serve a wide variety of homemade meals and sweet treats.  We're open to the public and operate on a pay-what-you can basis, with all donations going toward the funding of future meals.
On Wednesdays, we offer a variety of made-to-order panini and toasties, soups, salads, and sweet treats.  If you pop in on a Thursday, Massimo, our Italian chef, will be preparing a Tuscan speciality or one of his world-famous omelettes!
Every Friday afternoon, The Cosy Crow caters our tea dance.  Dancing begins at 1 with a break for a full afternoon tea at 1:45, followed by more dancing until 3.  
We do hope you'll pop along and see us -- we love new customers and you're assured of a warm welcome!
The Cosy Crow is entirely volunteer-run, so if you fancy helping out, we would love to hear from you!