And The Winner Is....
We are thrilled to be Gateshead's Voluntary Organisation of the Year!
The Gateshead Award recognises the hard work and dedication of volunteers, carers and everyone else who goes out of their way to make the Borough a better place to live, work or visit.
The Awards were presented at a glittering ceremony at Bewick's Restaurant in Gateshead Civic Centre.
Thank you to everyone who voted - our trustees, volunteers, and beneficiaries truly appreciate it!
Well done to all of the nominees -- there is some truly wonderful work being done in Gateshead!
Special thanks to our wonderful volunteer Charden who nominated us for the award.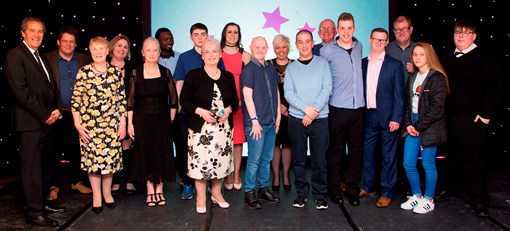 By
Gateshead Older Peoples Assembly