Cosy Crow Singers to bring sunshine to the Sunniside Unit
Our Cosy Crow Singers will be hitting the road in celebration of Carers Week (10-16 June).  Tuesday, 11 June, the group will be performing at the Sunniside Unit at Queen Elizabeth Hospital.
The Sunniside Unit provides inpatient admission, assessment, treatment and discharge planning to any patient within the Gateshead area who either:
Has a diagnosis of a functional mental health illness and are over the age of 65

Presents with symptoms of acute psychiatric distress and are in crisis and require assessment for diagnosis

Presents with acute psychiatric distress and are in crisis where there are risks indicators of danger to themselves or others
The unit supports a self-help approach with patients, that aids recovery and enables them to return to their full potential in day-to-day life.
We are absolutely delighted to have been invited to perform for Sunniside Unit patients and their carers and hope to visit often in the future!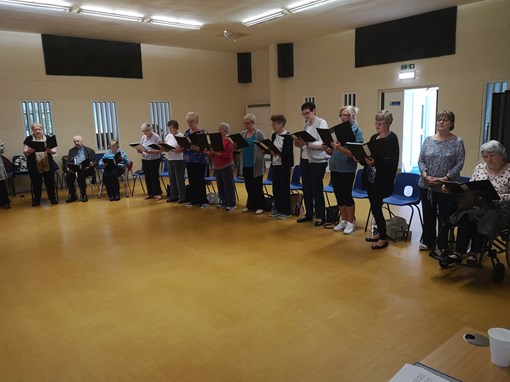 By
Gateshead Older Peoples Assembly