Our Summer Social
We held our first annual summer social today!  The weather held out perfectly and gave us the opportunity to celebrate the official launch of our dementia-friendly community garden and to take a moment to recognise and thank our volunteers for their outstanding and valuable contributions over the past year. 
We enjoyed some music, a little wander around the garden, and a fabulous buffet -- featuring mint, lettuce, and strawberries from our garden.
We'll all meet again at our AGM in September!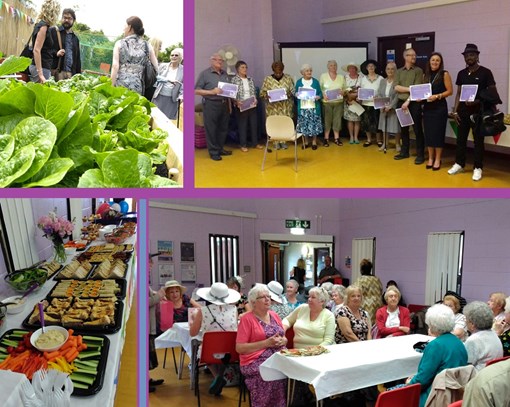 By
Gateshead Older Peoples Assembly