Staying Steady continues to improve the lives of older people
Our third 20-week cohort of Staying Steady postural stability classes finished in August and we are very pleased to share the results. Participants saw a marked improvement in their balance, flexibility, mobility, and mental wellbeing and a staggering 80% of course completers went on to join other community exercise groups!
The 4th round of Staying Steady has just started and is going well. If you would like to join our waiting list for the 5th round, or want to know anything else about the programme, please get in touch with us.
Staying Steady September 2017 Report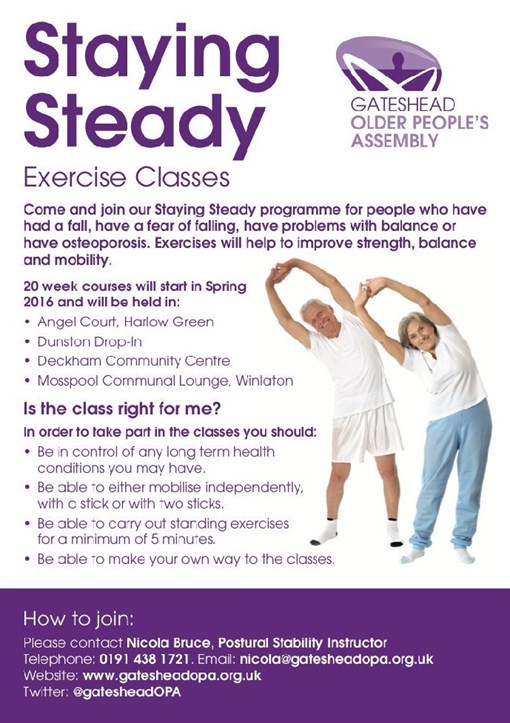 By
Gateshead Older Peoples Assembly