We're sowing the seeds of love!
If you've ever visited our base in Deckham, you'll know that we're incredibly lucky to be surrounded by some lovely fields.  This week, we decided to take the opportunity to beautify the area just behind our building by planting a wildflower meadow!  The area we've chosen is very popular with local walkers, so we've created a large area with a central path so that visitors to the area will eventually find themselves surrounded by beautiful blooms. 
Wildflowers attract bees and butterflies, are beautiful, absorb carbon dioxide from the air, and their seeds are an important source of food for birds in winter. 
Thanks to a team of fantastic volunteers and Jayne Calvert, Parks and Countryside Officer at Gateshead Council, we've sown loads of seeds which are sure to bloom into beautiful flowers in only a matter of weeks.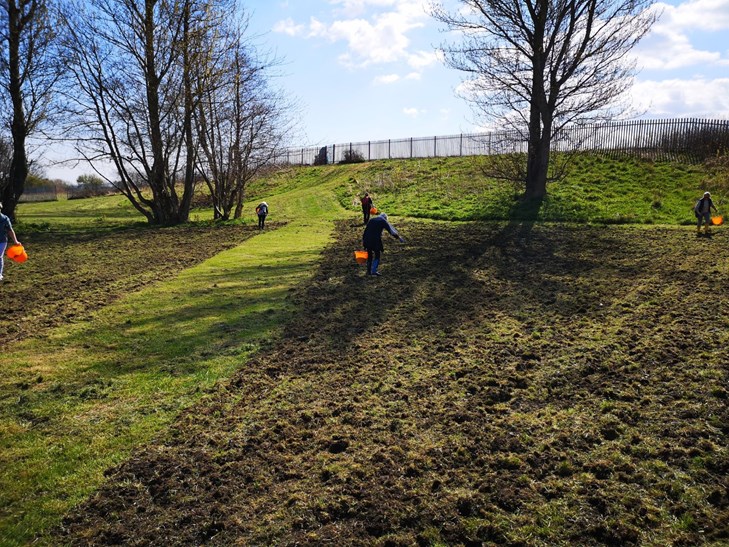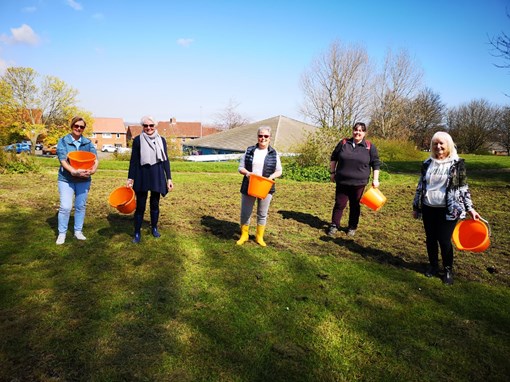 By
Gateshead Older Peoples Assembly