Saltwell Harriers raise funds for the Assembly
Friday, 15 February, 2019
Local running club Saltwell Harriers have presented Gateshead Older People's Assembly with a cheque for £250. 
The Harriers' Ronnie Walker Saltwell 10k is England's oldest road race and attracts top Olympians like Aly Dixon and Sonia Samuels.
Each year, the club contributes a portion of the entry fees from the race to local charities and we were delighted to learn that the Assembly had been chosen alongside the Cedars Trust's sports club, The Gateshead Kestrels.  
Graham Harrison, the club's treasurer presented the cheque to us at our centre in Deckham. He said "We raise a lot of money for charity and we always like to support local organisations."
The Assembly will use these funds to support the Cosy Crow, our pay what you can community cafe which is open every Wednesday and Thursday from 12.30pm. in Deckham Village Hall.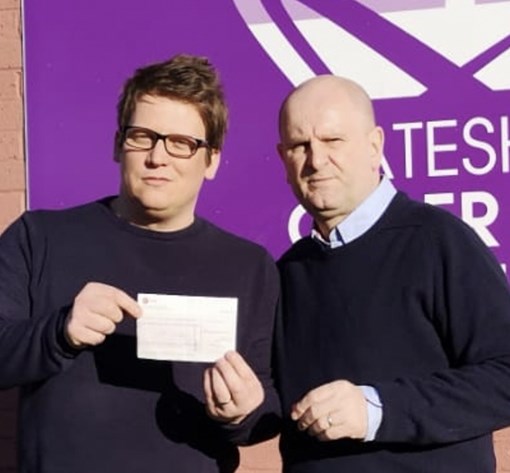 By
Gateshead Older Peoples Assembly