Our plans for reopening...
Following on from recent Government announcements, we're delighted to share our plan for resuming normal service.  As you can see, it's very much a phased return, but we are confident that it won't be too long until we're all able to enjoy each other's company again.
We will be maintaining our Zoom programme (albeit slightly slimmed down) alongside our outdoor exercise programme.  We'll be publishing details of those schedules in due course.  In the meantime, please take care.  We can't wait to see you back at our Deckham base!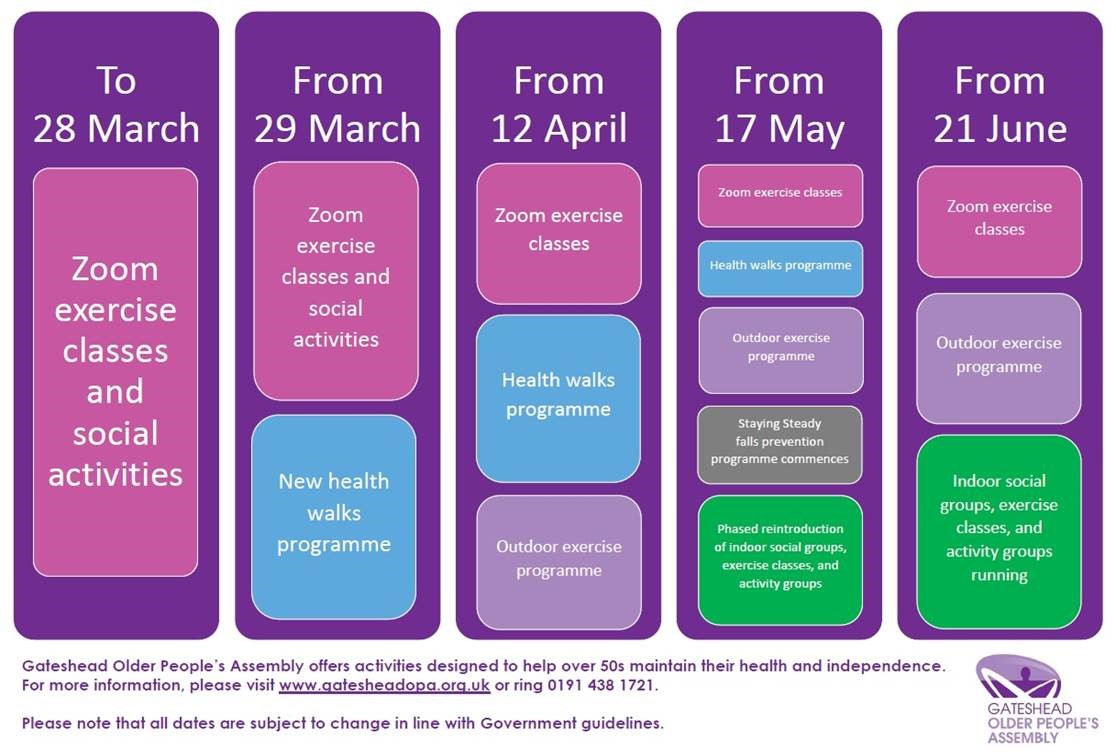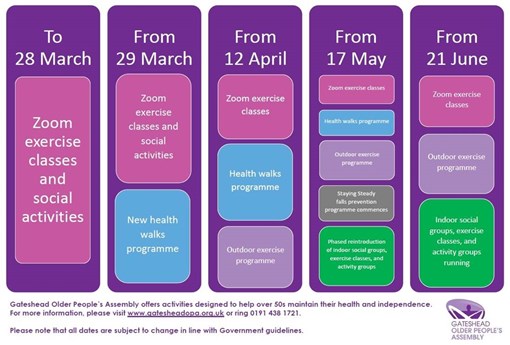 By
Gateshead Older Peoples Assembly