Grandparent and toddler group a success!
We're delighted to report that our new grandparent and toddler group is moving from strength to strength!  The group started earlier this month and was created based on feedback we'd had from those who found it difficult to come along to the activities we offer because they look after their grandchildren during the day.
The group is held in our hall and we have a wide variety of toys to suit babies and pre-schoolers.  There are arts and crafts projects to get stuck into and a healthy breakfast is available.  
One of last week's attendees said, "It's so lovely to come along and have a chance to meet other grandparents.  I find large soft plays a bit loud and overwhelming.  I like coming here because it's easy to keep an eye on the little one and enjoy a bit of a chat at the same time."
The playgroup meets every Friday morning (9:30 to 11) at Deckham Village Hall.  Attending costs £1.50 for the first child and 50p for each additional child.  Unlimited hot drinks are available for the adults for 50p.
We thank The Gateshead Housing Company and the Bellway Fund for their very generous support.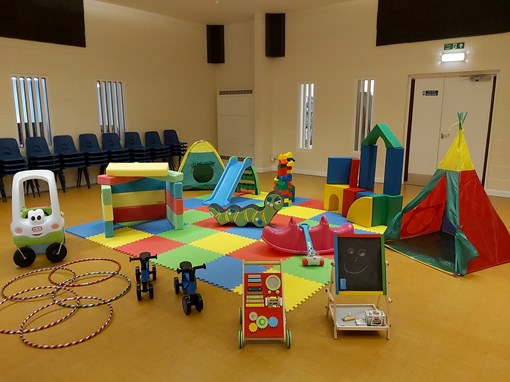 By
Gateshead Older Peoples Assembly