Gateshead College Lends a Helping Hand
Gateshead College's executive team paid us a visit earlier this week.  They very generously donated their time to help us make a start on our dementia-friendly community garden at our premises in Deckham Village Hall.  Six enthusiastic volunteers helped to fill our (very large!) raised beds with hardcore and compost, did a bit of very heavy weeding and clearing, and put bamboo screening up to help make our garden feel lovely and cosy. 
We would like to extend a very sincere thank you to the volunteers.  They made fantastic progress and achieved so much more than we thought would be possible in one day.  Our community garden is taking shape and is well on its way to becoming a hub of activity as well as a relaxing haven for our beneficiaries and the surrounding community.
If you're interested in lending a hand in our garden, please get in touch.  There's plenty to be done and we'll be very happy to keep your busy!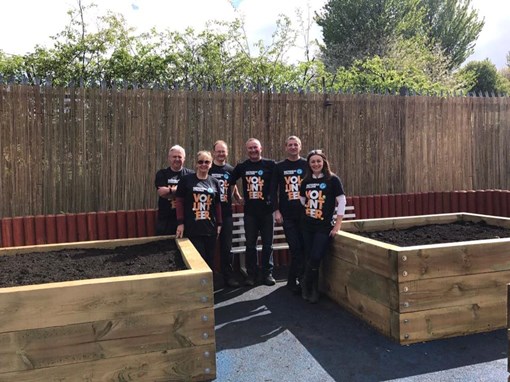 By
Gateshead Older Peoples Assembly