Gateshead 50+ Employability Project Launch
Over 50s are less likely to be in work than younger people.  And when compared to younger workers, older workers are twice as likely to be long term unemployed and face distinct challenges to returning to work.  These facts, combined with the devastating impact of COVID-19 on the employment and employability prospects of hundreds of thousands of older people, mean that finding work is more difficult now than ever for many over 50s.
According to a recent study by the Centre for Ageing Better, the number of people age 50 and over seeking unemployment related benefits almost doubled during the lockdown with over one in four older workers being made redundant.  There is a risk of further job losses as the furlough scheme unwinds, which could lead to a second wave of unemployment as many furloughed workers will be unable to return to their previous jobs at employers who are still feeling the ongoing impact of the crisis. 
To help address these problems, Gateshead Older People's Assembly will be launching our Gateshead 50+ Employability project in partnership with Gateshead's Council's Working Gateshead and Learning Skills teams.  Here's what we'll be offering: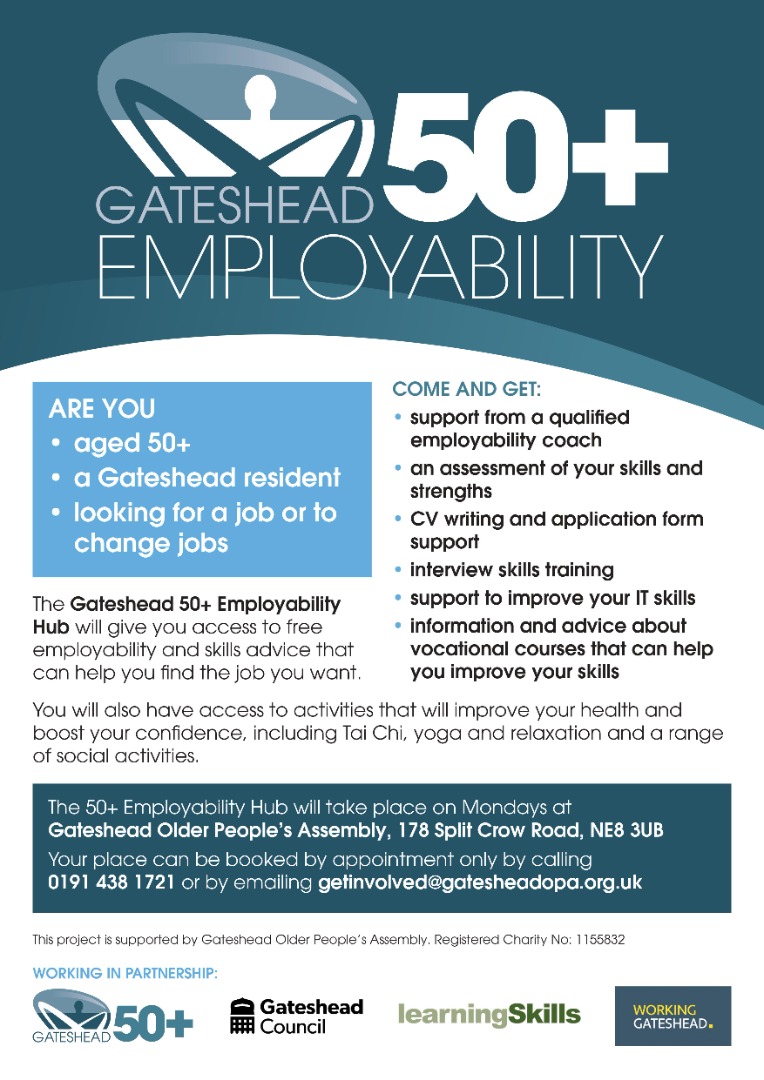 Our aim is to help Gateshead's over 50s increase their employability prospects by
identifying and addressing any skills gaps they may have 
developing new skills to help them transition to a new sector post COVID-19
improving their confidence when applying for new work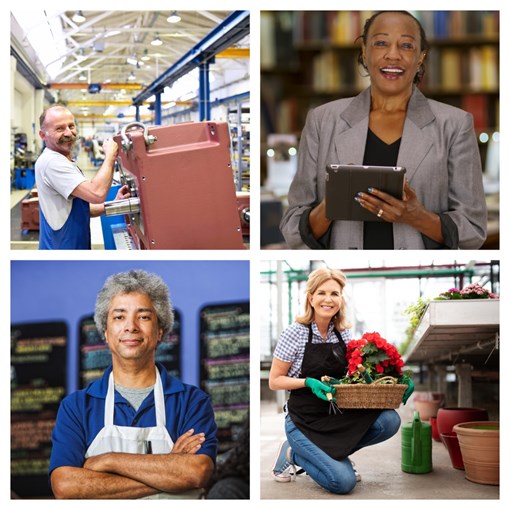 By
Gateshead Older Peoples Assembly