Deckham defib debut!
We are very pleased to announce that our Deckham hub is now equipped with a life-saving defibrillator.  The defibrillator was purchased with funds raised at our AGM, participation in a sponsored run by our chief executive, and a generous contribution from Gateshead Council's Youth Offending Team reparations fund.
Our trustees and staff team were trained in the use of the defibrillator earlier this month.  Thanks to Andy from the North East Ambulance Service for the expert training!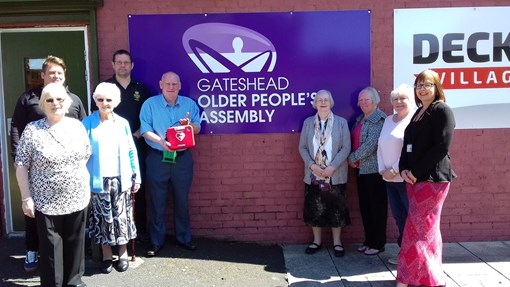 By
Gateshead Older Peoples Assembly