Craft Group Returns
After a break of more than 15 months, we're very pleased to announce that our craft group is meeting again!  This lovely group meets weekly to enjoy each other's company while they work on various craft projects.  We have some expert knitters, crocheters, and quilters in this group and they work they produce is truly astounding! 
In addition to working on their own projects, some of the group members make baby items for donation to the Love, Amelia charity.  Love, Amelia supports families in Sunderland and South Tyneside with young children by providing them with new or pre-loved essentials.  Here's just a small selection of the items the craft group will be sending over to Love, Amelia:
If you would like to join the craft group, please give us a ring on 0191 438 1721.  The group meets in our outdoor area every Thursday from 10:30 to 12:30 and all are welcome.  Dues are £2 each week.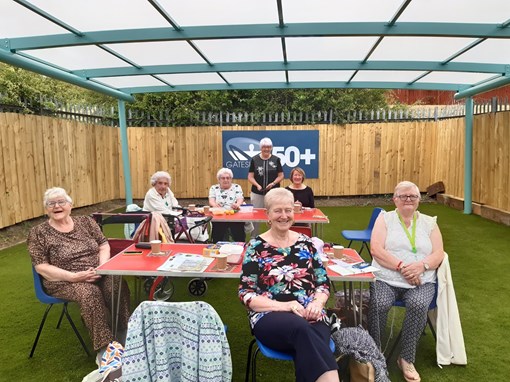 By
Gateshead Older Peoples Assembly