Can you help with research re: balance training for older people?
Friday, 01 December, 2017
Do you meet the following criteria? 
You must be aged 60 years or above
You must not have been involved in a balance training programme 3 months prior to the assessment date.
You must have had 1-2 falls in the last 12 months.
You must be without neurological, musculoskeletal or medical conditions that affect your ability to do everyday activities.
You must be able to walk freely without assistance.
If so, you may be able to help with some important research around balance training for older people.  You'll be part of the control group, which means you won't need to do anything out of the ordinary other than fill out some forms and wear an activity monitor for two seven-day periods. 
For more information about the study, please click the button below.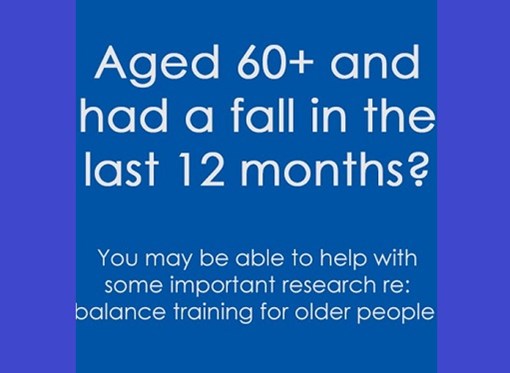 By
Gateshead Older Peoples Assembly